I'm gonna say it loud and clear: Quick Starts are the worst deal you could ever make on Salesforce Marketing Cloud.
Whether you're a freelancer, part of a consulting firm or on the client side, you may have heard of it. Like a whisper in the wind.
2 words.
2 words that are the shortest path for failure.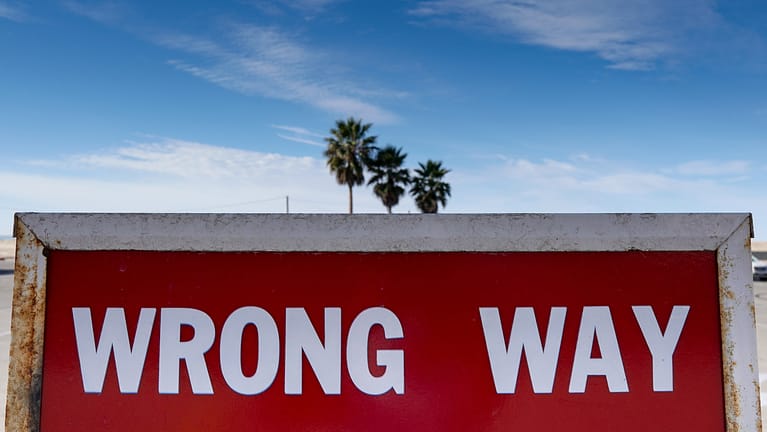 Before jumping to the reasons why nobody should do quick starts on Salesforce Marketing Cloud, let me just remind you of one simple fact: Salesforce Marketing Cloud is the #1 marketing automation platform.
They are number 1.
The client knows it. And that's what he's buying.
Let's then see why it's a bad idea at every step:
When Salesforce Account Executives pitch SFMC
When Consulting Firms pitch their proposal
During Project
After Go live!
Reason 1: The Dream of High Business Value
We all know Salesforce guys are good at their job: Selling.
But when it comes to Marketing Cloud, what do they sell?
Business Value.
And what is business value in Salesforce Marketing Cloud?
Certainly not: ease of segmentation, powerful automation tool or open APIs.
Business value as they sell it is focused on use-cases.
To sum it up quickly:
What's the average cart? X
How many abandoned cart a day? Y
With SFMC, if you convert 10% of abandoned cart then, you'll add X*Y*10% extra revenue to your business.
And it goes on.
At the end of the day, 2 things stick in the mind of the client:
The expected ROI, calculated during the sales process and based on different use-cases.
The fact a use-case like "Abandoned Cart retargeting" is an on-the-shelf feature.
If you're looking from the client perspective, he's expecting immediate business value.
Reason 2: Foundations for failure
When you come up with a Quickstart proposal, you perpetuate the Dream phase.
You're just meeting the Client high expectations: he's acquiring such a powerful tool that it's very easy to integrate.
He'll be all set in 2 weeks.
In 3 weeks, he'll have Einstein recommend the next best offer to his customers seamlessly.
In fact, the first consequence of this proposal is the integration effort devaluation.
It doesn't seem to require either:
Effort,
Skillset,
Experience,
Sponsorship,
And even Time.
No need to say all of those are mandatory for a project to succeed.
Whatever, at this point, you're heading towards a disaster… The only thing is that everybody is just as thrilled as they should be scared!
Reason 3: Cold War
Anyone ever participated to a quickstart "kick-off"?
If not, here's what to expect:
Usually, the person who should be the main sponsor of the project is not here, and you end up with an operational guy who sometimes doesn't even know what's going on;
Most of the attendance discover the Statement of Work: and when I say most, I'm talking about client and consultant(s);
Half of the attendance is searching for business use-cases;
The other half is asking about SAP (Server Authentication Package) and IP Warm-up (IP… what???)
As a result, some (integration side) will try to stick to the SOW and minimize loss (forget about profit) and others (client side) will try to stretch it to get a bit of expected value.
A break-up is inevitable.
Reason 4: How do I use this tool?!
After a quickstart, here are some of the things a client won't have:
A proper data model in Contact Builder
Advanced training for your email marketers
All studios and builders up and running (forget about Einstein, Advertising Studio, Mobile Push and advanced Reports)
Some won't even have Data extensions… I remember a client using only Lists.
At this point, the Client is confronting an ugly reality to his high expectations.
His perception of the tool is devaluated.
His perception of the integrators skillset and professionalism is at its lowest.
He's even wondering why he's not using Mailchimp.
He will likely spend lots of time and money to get things right but considering he's already spent time & money; you'll have to explain every single penny and build trust all over again from the start.
Trust is one of Salesforce values. A quick-start on SFMC is a Trust killer.
So next time these 2 words come up, your job is to bury them:
An expensive and powerful software comes up with a minimal integration cost… and its way above a quick start;
Every skill and experience needed should be showcased: you will not lower SFMC value, you're expanding your clients' understanding of what it takes to be successful;
As with any IT Project, you need sponsorship and a fair amount of stakeholders participation;
If you're willing to wow your customers, your email marketers are just beginning their learning journey.